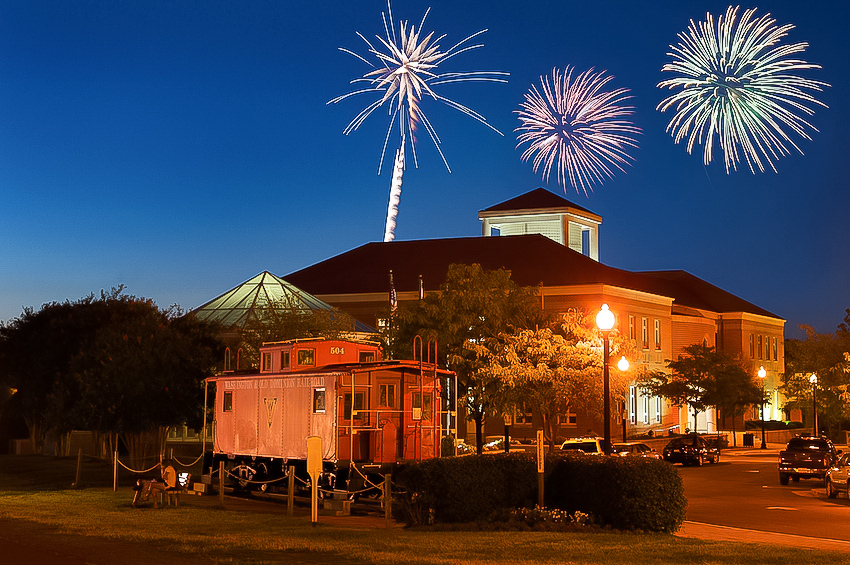 New Year's Events in Herndon, VA 2018
Can't wait for some fun? Holidays are just around the corner! here's your guide to the happening Herndon 2018…
2018 East Meets West New Year's Eve Party
Sunday, December 31, 2017 at 9:00 PM – Monday, January 1, 2018 at 2:00 AM (EST)
Reston, VA
"Washington Chinese Media cordially welcome you to join the first annual East Meets West New Year's Eve celebration party at the Reston Sheraton Hotel Grand Ballroom. East Meets West will be a magnificent New Year's celebration for people with a multi-cultured mind. Whether you are someone who enjoys eastern culture, doing business internationally or an international student, you will enjoy meeting and be celebrating the New Year with people have the similar background."
Huggy Lowdown New Years Eve 2017
Sun, Dec 31, 2017, 7:00 PM – Mon, Jan 1, 2018, 1:30 AM EST
Hyatt Regency Dulles
2300 Dulles Corner Boulevard
Herndon, VA 20171
"The Hottest New Year's Eve Ticket on the East Coast ! Featuring Comedy with Huggy Lowdown; Chris Paul (The Tom Joyner Morning Show & Greg "Judge" Pool (The Donnie Simpson Show) The DMV's Best Party Bands..Faycez U Know feat. Halima Peru & The Sweat Band…"
Carpool's New Year's Eve 2018 Winter Wonderland Celebration
Sun, Dec 31, 2017, 8:00 PM – Mon, Jan 1, 2018, 2:00 AM EST
Carpool Herndon
208 Elden Street
Suite 100
Herndon, VA 20170
"It's that time of the year again! For all you beautiful babies to get dressed up and come ring in the new year with all your friends and favorites at Carpool! This year we are celebrating the new year in a winter wonderland. So get "out of the cold" and into something fancy and come make some unforgettable memories with us…again!!!"
Fairfax NAACP and Tinner Hill Heritage Foundation present a New Year's Eve Gala
Sunday, December 31, 2017 at 9:00 PM – Monday, January 1, 2018 at 1:00 AM (EST)
Fairfax, VA
"Celebrate with Fairfax NAACP and Tinner Hill Heritage Foundation as they commemorate their storied history–Fairfax NAACP's 100 years of existence and Tinner Hill Heritage Foundation's 20 years since founding. Both organizations serving the Fairfax County community through service and a commitment to advancing the goals of equality and social justice. Proceeds benefit Fairfax NAACP's scholarships, voter registration/education, youth branch and advocacy efforts."
New Year's Eve at B&B's Annual Bootlegger's Bash
Sun, Dec 31, 2017, 9:00 PM – Mon, Jan 1, 2018, 2:00 AM EST
Barrel & Bushel
7901 Tysons One Place
Tysons, VA 22102
"Swing into 2018 at Barrel & Bushel this year at Barrel & Bushel's Annual Bootlegger's Bash! Enjoy signature cocktails from the prohibition era featuring specialty gin, vodka, rum, Canadien whiskey and bourbon. Your ticket gives you access to a fully stocked bar all night and unlimited signature hors d'oeuvres straight from the B&B kitchen."
We'll be adding new events to this post as they pop up, so be sure to check back as the big day nears!
If you want to stay in…
If your idea of the perfect New Year's Eve is curling up on the couch with a hot toddy and watching the countdown in your pajamas, you're in luck. These are the top two live TV specials people are already talking
about. Here's a peek so you can you can plan accordingly:
"New Year's Eve Live" With Anderson Cooper And Andy Cohen
Where to catch it: CNN starting at 8 p.m. ET
Why you should watch: For the first time ever, Anderson Cooper will host CNN's annual New Year's Eve Live special with none other than "Watch What Happens Live" host Andy Cohen. As these two are best friends in real life, you can expect tons witty banter and hilarious moments from the pair. The Bravo mogul will replace Cooper's former co-host Kathy Griffin, whom CNN fired after her controversial Donald Trump photoshoot.
"Dick Clark's New Year's Rockin' Eve 2018" Hosted by Ryan Seacrest 
Where to catch it: ABC starting at 8 p.m. ET
Why you should watch: Remember last year's infamous Mariah Carey mic incident? Yes, it happened on Seacrest's watch. So if that's any indication, this could be a good one to tune-in to. And even if there aren't any crazy celebrity snafus, you can count on crazy views of Time Square packed with people, as well as awesome musical performances.